---

Plumbers For Seacroft With No Call Out Charges
---
Heating and Plumbing Repairs in Seacroft
As local plumbers in Leeds, Seacroft, Crossgates and Whinmoor are just some of the many places we cover and carry out various repairs on General Plumbing and Unvented Hot Water Systems as well as Gas Boiler and Central Heating Repairs. When hiring EmergencyMan you only ever pay for the time we spend at the property, at a fixed hourly rate, with you only paying from arrival and not for travel time.
Invoices are itemised, payable only on completion of all work and broken down into costs of time, materials and items and there are various ways to pay, including by card.
We're Not Just Here For Emergencies, Non-Emergency Work Can Often Be Done The Same Day
---
Qualified and Insured
All plumbing work carried out by a bpec qualified plumber with over 25 years of experience, working on all kinds of plumbing work, including unvented hot water heaters and cylinders.
Any work on gas combi boilers and central heating systems will be carried out by a Gas Safe Register engineer. You can also have our gas engineers give gas appliances safety checks and issue certificates.
Our plumbers and enginners also have insurance is in place which covers all of the work we done.
---
General Plumbing Work
We're not just here for emergencies, you can call out EmergencyMan Plumbing for a wide range of jobs. As with the emgency work, there is no call out fee with you only being charged from time of arrival.
For Seacroft of the surrounding areas we will usually be with you within an hour and same day for non emergencies.  We're always fully equipped and prepared for all the most common jobs such as leaking pipes, blocked sinks and drains so can often give a permanent fix the same day. If you need your Outside Drain Unblocking we can help with that too.
Typical Work We Do
Alterations

Burst Pipes

Blocked Sinks
Dripping Taps

Blocked Drains

Blocked Toilets
Overflowing Tanks

Water Heater Repairs

Boiler & Heating Repairs
---
Plumbing Work in Seacroft
Over the years our plumber has been called out a few times to Seacroft and the surrounding areas. We've unblocked sinks, fixed a few leaky taps, backed up toilets Every previous customer we have from the area has given us very positive feedback.  Some have then gone on to become repeat customer and those that have been fortunate enough to not have any more plumbing issues have referred us to their family and friends.
Toilet Overflowing
Lorraine Piercy from Seacroft had the nasty experience of her toilet overflowing with water and waste all over the floor. After cleaning up she was left with the toilet bowl full of dirty water and not going anywhere so she decided to call an emergency plumber. After calling two other companies before us EmergencyMan took the call and were on the scene within 1 hour.
.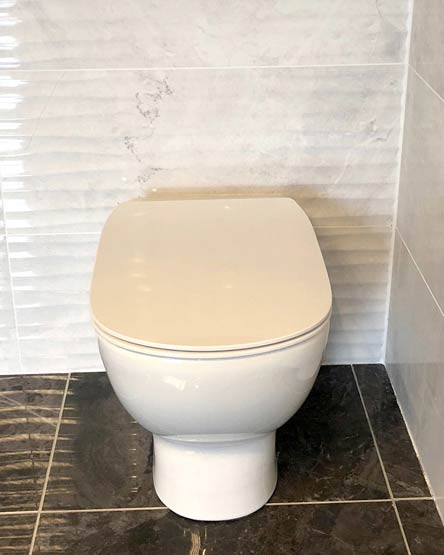 I'm delighted with the service I received from Mark at Emergency Man. I had an overflowing toilet and waste I could not flush away, with the bowl full to the brim! After calling two plumbers who couldn't come out that same day I eventually called Mark and so glad I did. Mark was with us sooner than he said he would, was very professional in every way and a pleasure to meet. I highly recommend his services.
Anyone in need of a plumber outside of Seacroft and that vicinity will be pleased to know our services extend to the whole of Yorkshire and sometimes further afield, so please feel free to get in touch.
---
Reviews Displayed on our Google Business Listing
Based on 16 reviews

---
Satisfaction Guaranteed
We care about our customers and our plumbers work to very professional standards. Value for money is one thing, value for money for high quality work is another.
So confident are we in our work, we don't expect you to pay a single penny until we have your complete satisfaction.
What's more, should any further future issues arrive we have an excellent after sales service and happy to help.
Interesting Facts About Seacroft
Did you know that Seacroft includes one of the largest council estates in the country and Yorkshire's second largest council estate, after Bransholme in Kingston upon Hull?
Find out more interesting facts on the Seacroft Wikipedia page https://en.wikipedia.org/wiki/Seacroft
---

At EmergencyMan we don't just repair hot water systems, we also replace them.
We can replace your existing copper cylinder with a high efficiency modern cylinder that is more efficient and has better flow rates.

At EmergencyMan we don't just repair gas combination boilers, we replace them too.
If your old boiler is becoming less efficient and on its last legs it is costing you extra money to heat your home and water.
---
For A Same Day Service

With No Call Out Fee
Tel: 0113 232 9556
Freephone: 0800 224 8365
---
Share This Page