---

Unvented Hot Water Cylinder and Water Heater Repairs the Same Day in Leeds and Surrounding Areas
---
Unvented Cylinder Repairs
We have a Plumber in Leeds with all the necessary skills and BPEC certification who has performed unvented cylinder repairs all over Leeds and the surrounding areas. If you have a fairly modern cylinder without a header tank, the chances are is that it is the unvented type. Common brands are Oso, Gledhill Pulsacoil, Megaflo, Range, Ideal, Kingspan and Heatrae Sadia. We also repair Economy 7 immersion heater tanks.
There are many problems that can occur with any unvented cylinder, whether new or old. There may even be times where an unvented cylinder replacement is recommended, rather than a repair. If that's the case, we use several suppliers to the industry and are always looking our for the best deals.
As with Gas Boiler Repairs, this type of work should only ever be done by someone who is qualified to do so and can be dangerous if carried out by anyone not qualified and not experienced.
You can call us for emergency plumbing 24/7 any day of the year.
Water Heater Repairs
Our BPEC qualified plumber not only has certification for working on unvented cylinders but with various types of water heaters too including condensing water heaters, heat pump water heaters and tankless water heaters.
Depending on the type you have and how old it is ,you might benefit from having a new water heater installed rather than repairing and maintaining one with an expired warranty or one that's close to being expired. Also, many models of water heaters have been superseded by models that run far more efficiently, giving you more hot water for at lower costs, saving you money on your heating bills.
As with unvented cylinders, we can source various types of water heaters at trade prices so are able to offer good deals on both the supplying and fitting of them.
We Only Charge From The Time We Arrive
---
Typical Water Heater and Cylinder Problems
Leaks

No Hot Water

Leaking Cylinders

Water Dripping Outside

Immersion Heater repairs

Economy 7 timers

Poor Water Pressure

Emmersion heater repairs
If you have a problem with your hot water heater or cylinder that's not listed above please get in touch, these are just some of the common problems.
We cover all areas of Leeds including Clarence Dock, Headingley, Leeds city centre, Saxton, Middleton and Hunslet LS10.
---
Your Hot Water System Should Be Serviced Regularly
To Ensure Its Continued Safe And Efficient Operation
The Dangers Of An
Unsafe Water Heater
Having a water heater not fitted or maintained properly is like having a potential bomb in your home! Unvented water heaters should have at least 3 safety devices with water coming out of an overflow pipe outside being one of the tell tail signs there is a problem.
An explosion from a water heater can leave significant damage to a property (as demonstrated in the video) and take lives, so if any doubt at all give us a call!
---
Professional and Reliable Water Heater and Unvented Cylinder Repairs
At Emergencyman we set ourselves very high standards and adhere to these at all times. Always using the best materials and parts, we aim to give you a permanent fix on our very first visit. Having a van well stocked with parts and materials helps us accomplish this in most cases. If a part is needed that we don't happen to have we can usually source them the same day too.
You won't have to worry about waiting in on workmen that either show up late or not at all when hiring Emergencyman. You will find us to be punctual, reliable and quick to respond to communications.
Always striving to meet these standards we set has resulted in many happy previous customers recommending our services to family and friends, throughout Leeds and beyond.
---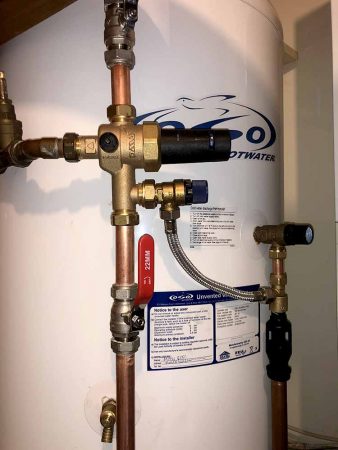 Unvented Water Heater Repair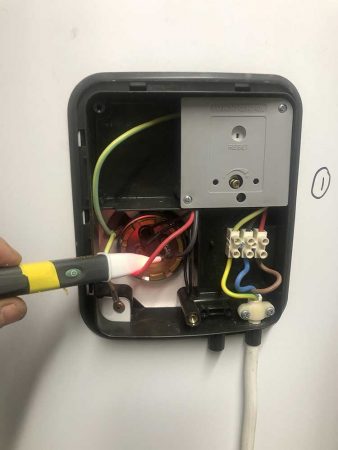 Water Heater Electrics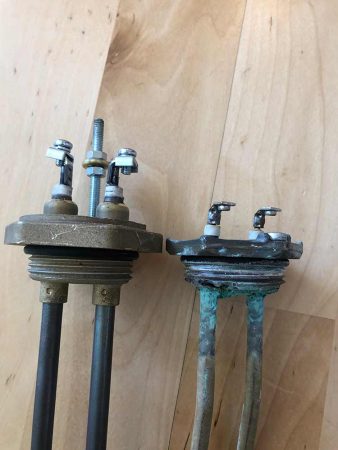 Water Heater Element Replacement
---

Kate's Unvented Hot Water Cylinder
When Kate from Leeds gave us a call about her unvented hot water cylinder not working it was not possible to tell over the phone what the problem may be. We were available and and able to fix it that same day.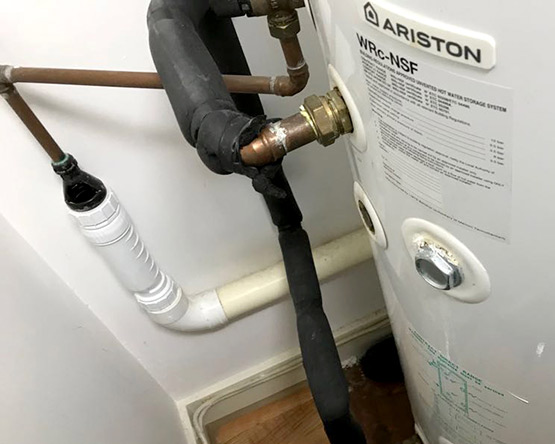 "When our unvented hot water cylinder wasn't working Emergencyman made a same day repair at a reasonable price. Very happy."
– Kate B, Leeds
Louise's Unvented Hot Water Cylinder
It was early in the day when Louise called us about having no hot water, lucky for her we were between jobs and even though we were outside of Leeds at that time we were able to get there within 90 mins. After giving her cylinder a permanent fix we gave it a full safety check!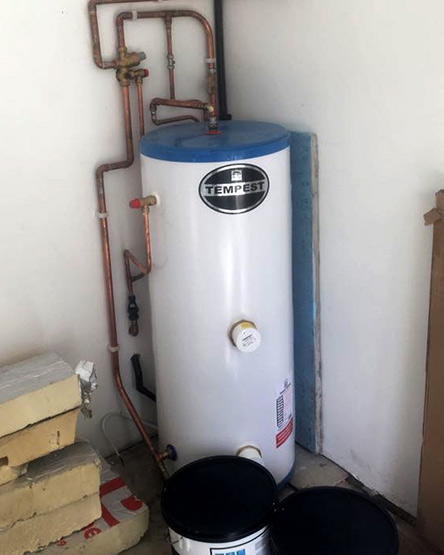 "Woke up to no hot water this morning. I called emergency man they who were very efficient, within 90 minutes an engineer arrived. A couple of hours later all was fixed and my hot water was back on. Very happy with the service."
– Louise S, Leeds
---
Reviews Displayed on our Google Business Listing
Based on 16 reviews

---
No Hidden Costs
We won't ever charge you a call out fee, only charging from when we arrive at the premises.
We charge a fixed hourly rate and give fully itemised invoices.
Furthermore, we don't expect you to pay until fully satisfied with the work done.
IF YOU'RE A PENSIONER ASK US ABOUT OUR OAP DISCOUNTS!
---
Popular Brands
Interesting Facts About Leeds
Did you know that Leeds currently has the third busiest railway station and the tenth busiest airport outside of London?
Find out more interesting facts on the Leeds Wikipedia page https://en.wikipedia.org/wiki/Leeds
---

At Emergencyman we don't just repair gas combination boilers, we replace them too.
If your old boiler is becoming less efficient and on its last legs it is costing you extra money to heat your home and water.
---
For A Same Day Service

With No Call Out Fee
Tel: 0113 232 9556
Freephone: 0800 224 8365
---
Share This Page