Leeds Plumbers Providing 24hr Emergency Plumbing, Heating, and Blocked Drain Services Throughout Leeds and Surrounding Areas,
With No Call Out Fee!
If you're looking for a plumber in Leeds, you can call us out on an emergency with no call out fee. As well as the larger jobs, we are small job specialists too. You can have us carry out general, non-emergency plumbing work such as dripping taps and repairs to faulty toilets. Our rates are competitive and quoted in advance.
IF YOU'RE A PENSIONER ASK US ABOUT OUR OAP DISCOUNTS!
Our Services
---

With many happy previous customers recommending us to family and friends, we are proud of the work we do.
Had another plumbing company out to unblock our drains who couldn't clear it. They recommended emergencyman as they specialised in this department. After ringing them Keith arrived who explained he had 40 years experience in clearing drains and joked "if he couldn't do it, then nobody could". Within 15 minutes it was cleared. Very professional service.
After weeks of frustration from a blocked sink in the bathroom (and a son who insisted it was not his shaving blocking it) I eventually made a call to a plumber. I always dread having to call workmen in to do a job so took the recommendation from a friend. I'm so glad I called Emergencyman, Mark was courteous, seemed to know his stuff well and had the job completed in no time. If you're looking for any sort of plumbing work to be done this is a competent plumbing company you can trust.
I was given the number of Emergency Man from a colleague who spoke highly of them. One of my tenants had a blockage in one of the bathroom sinks and would have to take time off from work to be home for the plumber. I was very relieved to find they were indeed a very good company who arrived at the arranged time and were able to clear the blockage with ease, keep up the good work!
When our unvented hot water cylinder wasn't working Emergencyman made a same day repair at a reasonable price. Very happy.
What can I say? Prompt, good customer service, quick at doing the work and nice manners. I had Mark from Emergencyman come out to clear a blocked toilet, the water was overflowing onto the floor when flushing and I was worried I wouldn't get a plumber quick enough. Thank you again Mark for coming out so late on a wet and miserable evening, I will be recommending you to friends.
FIRST CLASS SERVICE- could not fault it. Would definitely recommend. Wes arrived within the hour, as promised to mend my combination boiler. I rang out of hours and at the weekend but he still provided an excellent efficient service. Good price too! As I say, I would not hesitate to recommend. Thank you Emergencyman plumbers.
I had Mark fit new taps in my bathroom and recommend his services. Top bloke, polite and on time.
My husband and I decided to finally get our bathroom radiator seen to as it had not been working for years. We called emergency man for a repair knowing that what it may actually need was replaced as it was so old. Mark from emergency man arrived at the time he said he would and although he advised it be replaced he still offered to get it back up and running if we would prefer that. After some consideration and a quick chat Mark gave us the idea of having a heated towel rail fitted to the wall instead of a radiator. What a brilliant idea mark, we absolutely love it and thank you so much for all your hard work xx
A fantastic job, excellent service, I highly recommend Emergency Man Plumbing and would use them again in the future without a doubt. Keep up the good work!
After letting a family member try sort our radiators we were left with an even bigger leak all over the floor. Same family member then said he knew of a plumber that can come out for emergencies, why did he not say so to start with? Lol anyway, it was nice to meet you Mark and I shall certainly use you again should we have any problems with plumbing in the future.
---
 We're also getting positive reviews on Google Business!
Based on 16 reviews
---
Why Choose Us?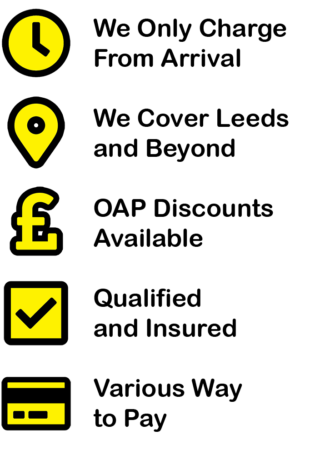 We only charge from arrival and we have fixed hourly rates. No extra charges for debit cards, telephone payments are welcome.
We don't expect to get paid until you're satisfied with the work and our invoices are itemised. No job too large or small.
We cover Leeds and surrounding areas, available 24 hours a day, including Rothwell, Pudsey, Wetherby, Seacroft, Cookridge, Yeadon, Horsforth, Headingley, Morley,  Wakefield, and Tadcaster.
We have been plumbing in Leeds for over 25 years, so rest assured you are in safe hands. This website was registered in 2000. If you require an emergency plumber in Leeds call us anytime.  We provide a fast and reliable service to all areas. Remember, with no call out charges you only pay from arrival.
Interesting Facts About Leeds
Did you know that Leeds has the highest ratio of private to public sector jobs out of all of the main cities in the UK?
A whopping 77% of its workers work in the private sector.
Find out more interesting facts on the Leeds Wikipedia page https://en.wikipedia.org/wiki/Leeds
A Plumber Leeds Based That Also Serves Surrounding Areas, Available 24 Hours A Day In…..
---
For A Same Day Service

With No Call Out Fee
If using the contact form we would prefer a phone number rather than an email address so we can give you a call.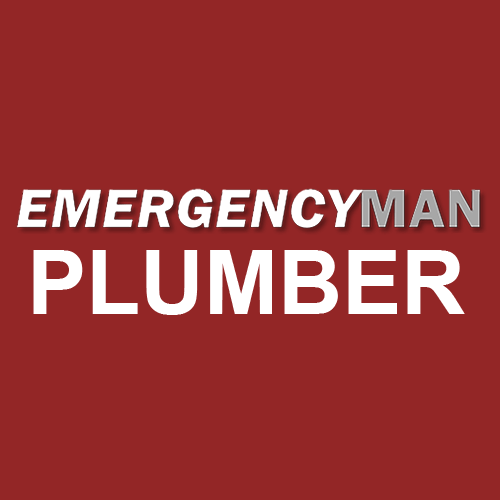 ---
Share This Page