Leeds Plumbers Providing 24hr Emergency Plumbing, Unvented Hot water and Blocked Drain Services Throughout Leeds and Surrounding Areas.
With No Call Out Fee – We only charge from arrival
If you're looking for a plumber in Leeds, you can call us out anytime with no call out fee. As well as emergency jobs, we are small job specialists too. You can have us carry out general, non-emergency plumbing work such as dripping taps and repairs to faulty toilets. Our rates are competitive and quoted in advance. We usually offer same day service.
SMALL PLUMBING JOBS WELCOME WITH SAME DAY SERVICE
Our Services
Lead Water Main Supply Pipe Replacement and Repair in Leeds
We repair and replace Lead water main supply pipes to your home or business. We are a WIAPS certified company, members of Watersafe and can carry out the coplete job including any excavations and reinstatement work.
External Soil and Vent Pipes Replaced
If you need a new drain pipe we can help. External soil stacks (soil and vent pipe) replaced. If you need your old cast iron pipe from the toilet to the ground replacing with a new plastic pipe call us.
Yorkshire Water External Stoptap – We are Watersafe Registered – Approved by WIAPS
Outside your house, usually on the footpath is an external stoptap. Sometimes it is neccesary to turn this off if the supply to your house is leaking or there is a fault or you need to replace the internal stoptap. Until May 2023 Yorkshire water would attend for free and repair or replace the external stoptap but their policy has now changed and they will now not attend  unless there is an urgent risk to health such as no water to the property or a confirmed serious internal leak. This makes our job challenging, howevor we can often help by clearing the outside tap, fitting a new stop tap elsewhere or using our pipe freezing machine. Yorkshire Water website here
 We're getting 5 star reviews on Google Business!
---
Why Choose Us?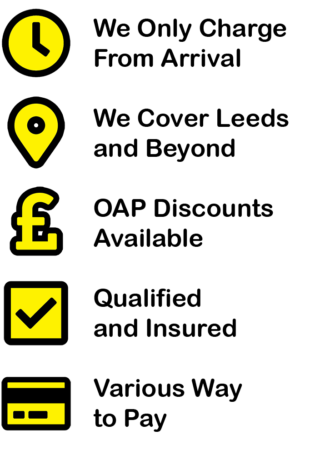 Local Plumber near me – thats us. No call out charge as we only charge from arrival and we have fixed hourly rates. Pay by cash or card.
DBS checked plumber – certificate available.
We don't expect to get paid until you're satisfied with the work and our invoices are itemised. No job too large or small.
We cover Leeds and surrounding areas, available 24 hours a day, including Rothwell, Pudsey, Wetherby, Seacroft, Cookridge, Yeadon, Horsforth, Headingley, Morley,  Wakefield, and Tadcaster.
We have been plumbing in Leeds for over 35 years, so rest assured you are in safe hands. This website was registered in 2000. If you require an emergency plumber in Leeds call us anytime.  We provide a fast and reliable service to all areas. Remember, with no call out charges you only pay from arrival.
Same day plumbing – Small jobs welcome
We can usually attend the same day to take care of emergency plumbing, leaks, dripping taps, toilet overflowing or not  flushing etc. For emergency plumbing we usually arrive within the hour.
Blocked toilet, drains or manhole
If you have a blocked drain or toilet we have a drain jetting van and our drainage engineer has over 40 years experience. We can also carry out  a drain camera survey if required. We cover the entire Leeds area.
Unvented hot water cylinder repair or replacement
Not all plumbers are qualified or experienced and have a G3 certificate. At Emergencyman we have qualified engineers who carry the most common spares in their vans so often we can repair on the first visit.
Pipe Freezing in Leeds
We have a top of the range pipe freezing machine for certain situations when you are unable to turn the water supply off.
A Plumber Leeds Based That Also Serves Surrounding Areas, Available 24 Hours A Day In…..
---
For A Same Day Service

With No Call Out Fee
Call
The best way to contact us is by phone. All calls are quickly answered by our friendly staff.
Emergencyman was one of the first plumbing websites in Leeds created in 2000.
Find out more interesting facts on the Leeds Wikipedia page https://en.wikipedia.org/wiki/Leeds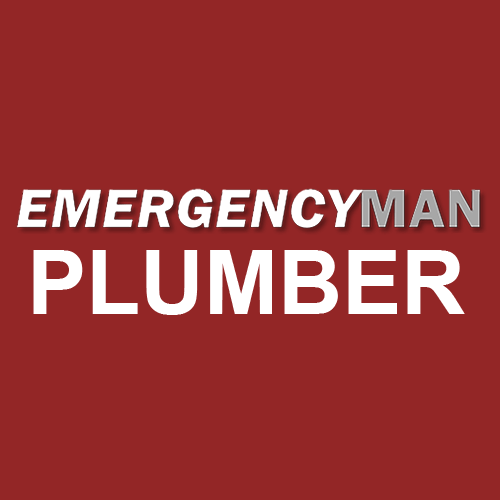 ---
Share This Page